Small Business Web Design
[ssba]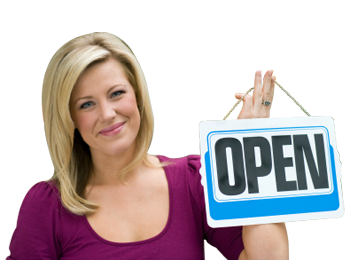 Business Website Design Melbourne Florida
The future of a small business in the Internet economy hinges on the image which is projected from its website – A professional and dynamic website goes a long way in catapulting the small businesses into a higher league.
Irrespective of the size of your business, you need to have a vibrant and business-oriented website that is capable of communicating with your partners and potential customers. Your website gives potential customers, employees, partners, and others a first impression about your company and its professionalism. Harvest Web Design provides an affordable website design solution so that it is easier for your business to scale up with time.
Web Design Melbourne Florida
Our Approach
Harvest Web Design, a Small Business Website design company has developed a market tested methodology that has helped more than 500 customers world wide. The business savvy design from Harvest Web Design has propelled its clients to a higher level of revenue and scale.
Budget Website Design Melbourne FL
We understand the fact that budget is a constraint for small businesses and the website plays an extremely important role in the success of the firm. The margin of extremely low and we take a very scientific and cautious approach in understanding the dynamics of the business and the business environment.
Local Website Design Melbourne Florida
Harvest Web Design is based in Melbourne Florida and understands the needs and environment of local businesses of Brevard County and can help you target the demographic of the cities you do business with. We have worked with clients from Melbourne, Satellite Beach, Indiallantic, Indian Harbour Beach, Melbourne Beach, Sebastian, Merrit Island, Viera, Suntree, Titusville, and Rockledge. The President of Harvest Web Design, Jim Harvest, has lived in Melbourne and the surrounding cities for over 35 years and understands the unique business market in Brevard County, so you can be confident that Harvest Web Design will understand your business as well.
The design process hinges on the following:
Understand the nature of your business
Know the target market/ industry
Understand the potential image you wish to achieve
The kind of services/ products you offer
The key requirement from the website
Your short term and medium term goals
Your Strategic goals from the website
Based on the above inputs and knowledge, Harvest Web Design team designs a customized web site and development module that fits your company and business.
At Harvest Web Design, we perceive our clients as potential partners and work towards a long lasting business relationship and are a part of their growth effort.
What we Offer
Our small business websites offer the latest in Web 2.0 and features to keep you in contact with your target audience.
Our small business website portfolio includes
Business to Consumer websites (B2C)
Business to Business websites (B2B)
Brick and mortar, start ups, eCommerce sites.
As a professional Small Business Website Design Company we understand the value of your time and money. We work with you as technology partners so that you can focus on your core business strategies while we work at the back end to make your organization reach the global customers on the web world.
We cover all aspects from registering your domain name to setting up your website and hosting it for you. We understand the cost constraint of the small-medium business and provide a solution that gives your organization the highest ROI for a cost-effective price.
Results
Increased web visibility
Improved process efficiency
Increased workforce productivity
Reduction in operational & maintenance costs
Increased ROI
Enhanced Client Satisfaction